How to claim your Tax Free Refund

When shopping for ISK 12.000 or more you are eligible for Tax Free shopping.

The original receipt must be attached to the Tax Free form.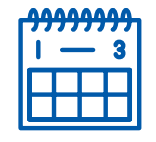 You must take the product with you out if the country within 3 months from the purchase date.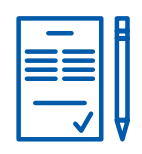 Remember to fill out your Tax Free form and claim your Tax Refund BEFORE check-in at Keflavík Airport.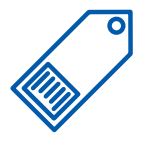 The Tax Refund desk is at the Keflavík Airport, next to Arion Bank. Please make sure the goods are unused as you will need to show them to the refund agent for export validation.
German
Bei einem Einkauf mit einem Gesamtwarenwert von über 12.000 ISK erhalten Sie Anspruch auf Tax-Free-Shopping.
Der Originalbeleg muss dem Steuerbefreiungsformular beigelegt werden.
Der Käufer muss das Produkt innerhalb von drei Monaten ab Kaufdatum mit sich außer Landes nehmen.
Denken Sie daran, Ihr Tax-Free-Formular auszufüllen und Ihren Steuerrückerstattungsanspruch geltend zu machen, BEVOR Sie am Flughafen Keflavík einchecken.
Der Tax-Free-Schalter befindet sich am Flughafen Keflavík, neben der Filiale der Arion Bank. Bitte beachten Sie, dass die Waren unbenutzt sind, da der Rückerstattungsbevollmächtigte ihre Ausfuhr nur in diesem Zustand genehmigt.
Russian
При совершении покупок на сумму 12.000 исландских крон или более Вы имеете право делать это без уплаты налогов.
К форме на безналоговые покупки необходимо приложить оригинал чека.
Покупатель должен вывезти изделие с собой из страны в течение трех месяцев с даты его приобретения.
ПЕРЕД регистрацией в аэропорту Кеблавик не забудьте заполнить форму на безналоговые покупки и обратиться за возвратом суммы налога.
Стойка возврата налога (Tax Free) в аэропорту Кеблавик находится рядом со стойкой банка Арион (Arion Bank). Проследите, чтобы изделия не были использованы, так как Вам надо будет показать их специалисту по возврату сумм налога для проверки правильности процедуры экспорта.
Chinese
购物满 12.000 克朗或以上时,即有资格享受免税购物。
始收据必须附加到免税表格上。
购买者必须在购买产品之日起三个月内将产品带出本国。
切记在凯夫拉维克机场办理登机手续之前,填写您的免税表格并 申领退税。
免税服务台位于凯夫拉维克机场,毗邻 Arion Bank。请确保产品 未使用,因为您需要向退税代理展示产品,进行出口查验。